After briefly reviewing the newly released proposed regulations for cannabis businesses in New York, we happened upon a particularly interesting tidbit regarding security. When describing fencing requirements for cannabis businesses, the laws state that physical fences are not necessarily required.
This probably makes very little sense to the average layperson – how can you meet a fencing requirement without a fence? In the security field, there is more than one method of securing (or fencing) a perimeter, with a physical barrier representing just one of them.
Depending on the nature of your operation, utilizing an actual fence may prove to be more of a hindrance than a help. To help determine what type of perimeter security works best for your operation, you need to know the benefits and limitations of the different types available.
Physical Fencing
The physical fence needs no introduction – it's a concept as old as time. Don't want people getting into an area? Just put a wall around it to make it as difficult as possible.
That being said, a fence by itself is often either not sufficient to keep out criminals, who can find ways of hopping it, damaging it to gain access, or even tunneling underneath it. Fences are an excellent deterrent for an unmotivated or opportunistic criminal, but they will not keep out a motivated intruder who has committed to getting past it.
In addition to this, physical fencing can also get highly costly, depending on the size of your operation. While a building courtyard or an urban property is relatively small in scale and viable for a physical barrier, outdoor growing operations often take up multiple acres of land. The bigger the field, the more expensive it is to secure it with fencing.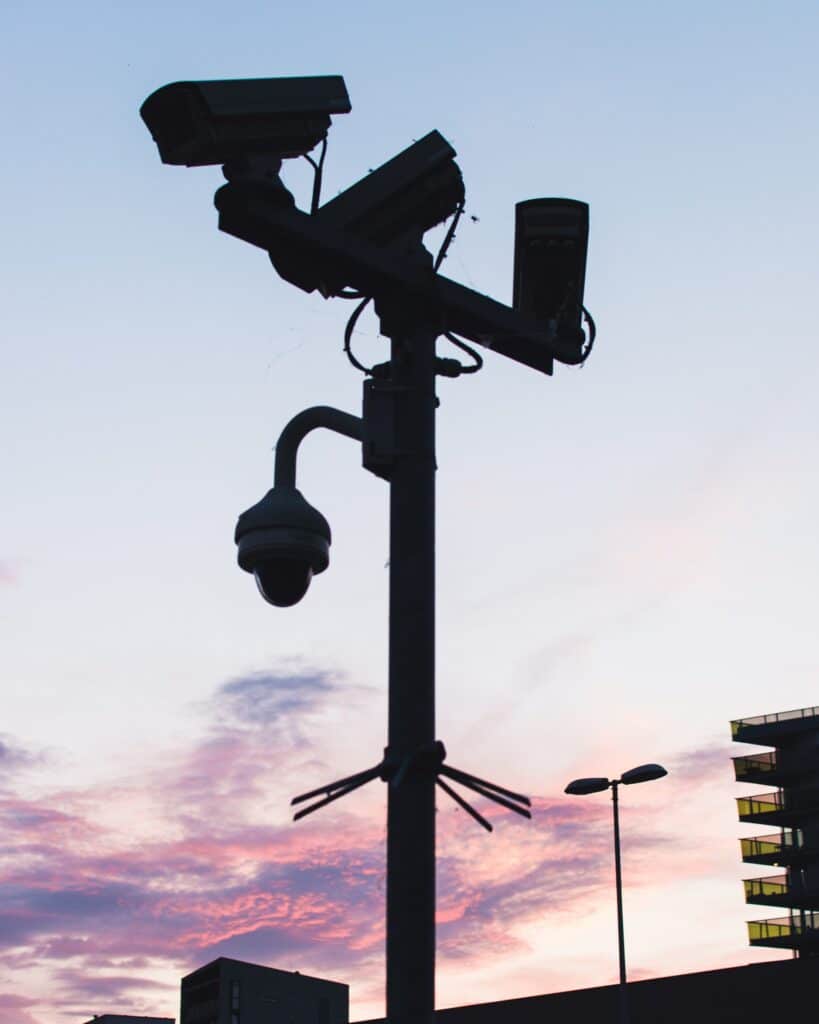 Perimeter Breach Detection Technology
There are a number of technologies available on the market that can provide perimeter security through detection and threat monitoring. These technologies allow users to remotely observe the borders of their properties and can even automatically alert them when and where a breach occurs.
These technologies range from long-range thermal cameras to motion-activated cameras and alarms placed strategically around likely access points to the property. There is a surprising number of advanced reconnaissance technology available to consumers, so the system can be as advanced as you can afford. The gadgets alone aren't enough, however – the feeds need to be monitored in order to be effective.
At Cannabis Compliant Security Solutions, we believe that if the proper technological solutions are implemented correctly and effectively by the right service providers and vendors, they can secure a perimeter better than traditional fencing solutions. The key to this is finding trustworthy monitoring services – if you are contracting out your perimeter security, make sure your vendor is UL (827b) certified. By working with CCSS, you gain access to a state-wide network of the most effective vendors and security contractors in the field, which will save you hours of wasted time screening bids from uncertified vendors.
For many businesses, utilizing a combination of physical fencing and breach detection technology can bring the best of both worlds. This is especially true for companies operating in urban environments where both organized and opportunistic crime are relatively high. Perimeter fencing prevents opportunistic criminals from gaining easy access to the property, while the breach detection tech alerts vendors to infiltration from more determined bad actors. This simultaneously lets them alert the on-site security or police while recording hard evidence for legal and insurance purposes down the line.