The burgeoning cannabis industry has no shortage of problems facing it – onerous effective tax rates of 50% or more, heavy regulations strangling many small businesses in the cradle, and systemic targeting of the industry by criminal elements. The crime problem is quickly growing out of control – in Los Angeles alone, monthly criminal acts targeting cannabis retailers rose from an average of 4 per month before 2021 to well over 10 per month in 2021-22.
"Nobody should die over a plant" was a common refrain from supporters of cannabis decriminalization and legalization for years, citing the violence caused by the popular product being only available through black market channels. While activists were successful in getting many states to amend their constitutions to allow the legal sale of cannabis products, it appears they were less successful in curbing the violence.
Cannabis retailers and growers are facing near-weekly criminal activity, including armed robberies, muggings, and assaults that have left dozens gravely injured or killed, and the numbers are only getting worse. Morgan Worley, a manager at a cannabis retailer that has experienced a number of criminal acts, recently wrote an article describing their experience and what they believe to be the cause.
Why Is Selling Cannabis Still So Dangerous?
"There's nothing quite like walking alone, carrying a duffle bag with $250,000 in cash to deposit into your boss's personal bank account. This became even more dangerous after the state defunded the police, crime spiked, and armed guards priced out at $70+/hr."
Despite many states legalizing or at least decriminalizing the sale of cannabis products, the federal government still classifies cannabis as a controlled substance. This means that any banking firm that allows businesses in the cannabis industry to utilize their services could be subject to investigations and heavy fines from the government, which presents an unacceptable risk to financial firms.
It doesn't stop at just banks, however – card payment processors that would allow retailers to sell via credit and debit cards charge an additional $3-$5 per transaction due to the lack of federal bank protection, an untenable expense for an already heavily taxed industry. This means that businesses that grow, transport, or sell cannabis are often only able to do business in hard cash, which then needs to be transported to the local bank for deposits into personal accounts.
This, in conjunction with carrying a large amount of product that enjoys a very healthy black market value, makes the businesses a very appealing target for criminal elements. With this in mind, what then can be done to protect retailers?
The solution, according to Worley, is the passing of the SAFE Banking Act:
"The SAFE Banking Act, which simply prohibits penalizing a bank for providing banking services to a legitimate cannabis business, has passed in the House six times and has been rejected by the Senate each time.
…Without legislative changes to federal banking regulations, cannabis companies across the US will be targeted for armed robbery, and budtenders and law enforcement will continue to be at risk of murder. Meanwhile, as the industry waits for the world to catch up, dispensary managers are trying to figure out how to protect their employees and customers from constant threats."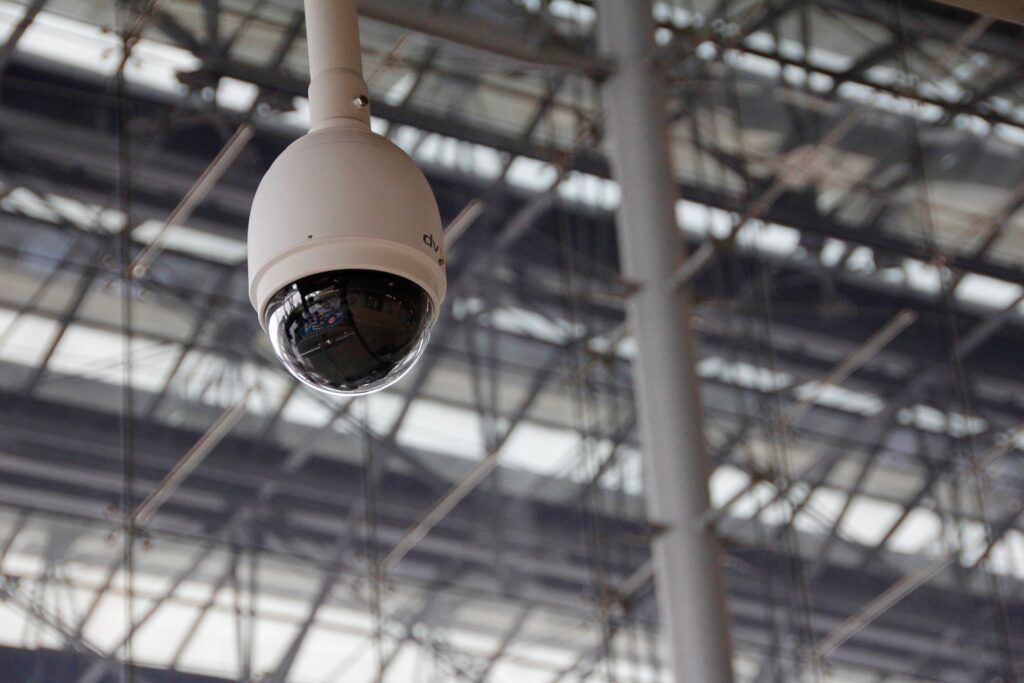 A Plan Of Action For The Meantime
Until the government starts doing its job and protecting law-abiding citizens from being targeted by the criminal element, retailers need to be taking action to protect themselves, their employees, and their businesses. This means installing quality security systems and creating effective training programs that give employees a behavioral mechanism to fall back on rather than freeze or panic.
Worley reached out to Chris Eggers, owner of Cannabis Compliant Security Solutions (CCSS), to get his take on what steps retailers can take to help protect themselves:
"Training and educating your staff on how to call emergency services is critical. Many dispatch centers have a 7-digit number you can program into your cell that's the equivalent of calling 911 from a LAN line. In California, if you call 911 from your cell it likely will go to the Highway Patrol Dispatch rather than the municipality you are in, which can cause unnecessary delays and is easily preventable."
While being forced to train yourself and your employees for dangerous situations may leave a bad taste in your mouth, it is, unfortunately, a fact of life for the cannabis industry and your business needs to prepare itself. A good training regimen and an effective security system may be the difference between someone getting injured or killed and everyone coming out of a bad situation without a scratch.
For the best results, an airtight security plan that you can implement step by step is extremely effective for protecting your business and employees. Writing a good plan isn't easy, but the good news is you can leave it to the experts. CCSS provides a host of security services, including writing out security plans, training for guards and staff, and auditing existing systems to test for compliance and effectiveness.