With the cannabis industry lurching towards an eleven-figure valuation in the coming decade, now is an optimal time for historically marginalized groups to jump in on the ground floor and capitalize on the sector's meteoric growth. Unfortunately, many prospective entrepreneurs from these communities lack access to established support networks and contacts that are so essential to finding success as a business owner.
To help level the playing field, the city of Los Angeles has started a social equity program that will help connect these prospective captains of the cannabis industry with field experts that can give them the knowledge and guidance they need to be successful. L.A.'s Department of Cannabis Regulation, or DCR, was tasked with creating a program to help provide direct assistance to social equity applicants.
Programming to Directly Assist Social Equity Entrepreneurs in Launching a Commercial Cannabis Business in Los Angeles
The primary objective of the DCR was to provide targeted educational programming to Social Equity entrepreneurs looking to start a commercial cannabis business in L.A. County. This programming would cover licensing requirements, regulations, business and workforce development, and general education on how to run and grow a business.
While starting a business in any industry is challenging, jumping through the regulatory hoops to sell cannabis legally can be incredibly daunting and arduous. To help prepare business leaders to meet these regulatory requirements, the DCR selected five vendors that would be best positioned to provide expert-level education on general legal knowledge needed to run a business, as well as industry-specific knowledge.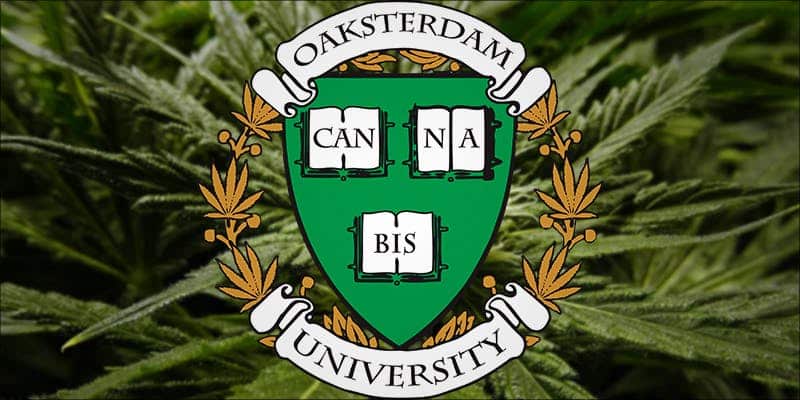 Oaksterdam University and Cannabis Compliant Security Solutions work together to provide cannabis industry expertise
Oaksterdam University is the world's first cannabis-focused university, instructing students on subjects ranging from horticulture, cooking, extracts, legal issues, and successful law enforcement encounters, plus politics and history, from top minds in the cannabis movement. The university also works closely with business leaders, professionals, and legislatures to provide expert knowledge to help the industry grow and flourish during its turbulent formative years.
Oaksterdam was selected by the DCR to provide industry-relevant experience on how to properly and legally run a dispensary or growing operation to prospective business owners. To assist them in educating applicants in complying with security regulations, Oaksterdam partnered with Cannabis Compliant Security Solutions to develop educational content.
Since the initial partnership began, CCSS's role has evolved to become more directly involved in the education of applicants and attendees. We now provide one-on-one coaching and mentorship during the application process, instructing students on how to protect their businesses both physically from criminals and legally from regulators and inspectors.
CCSS's partnership with Oaksterdam University in working for the DCR is a part of the company's proud policy of advancing social equity in the cannabis industry. CCSS fully believes that members of marginalized communities should lead the charge as the cannabis industry marches towards a brighter tomorrow.